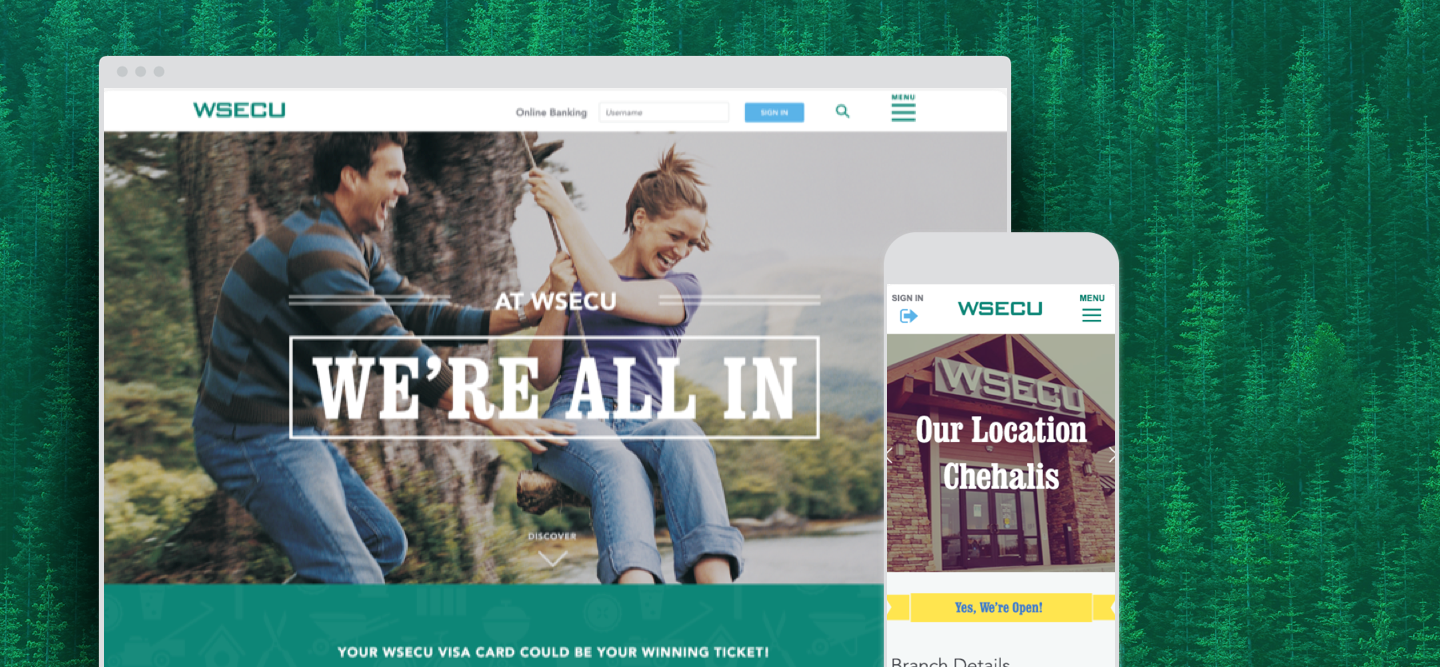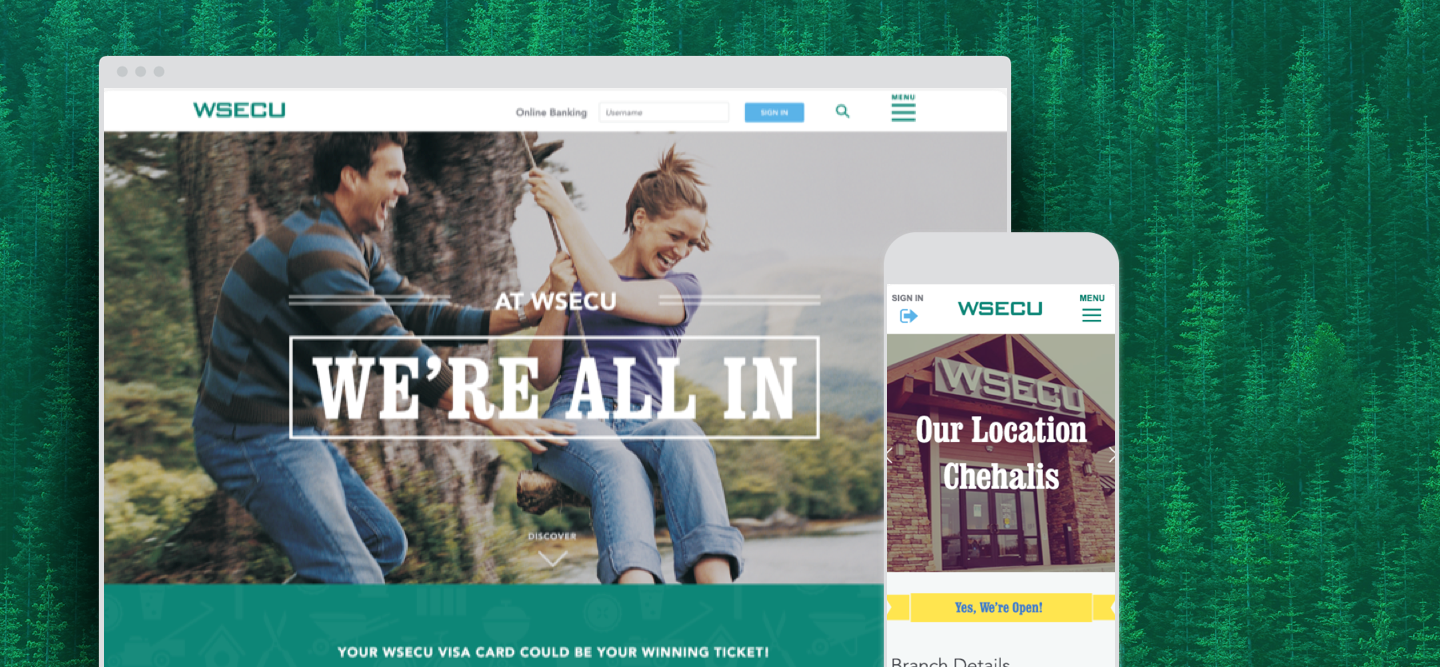 AGENCY: GRAVITATE PROJECT: WEBSITE ROLE: UX & VISUAL DESIGN
Washington State Employee Credit Union
I lead the team at Gravitate to design the new WSECU website. The digital branch refresh emphasizes accessibility best practices and utilizes geolocation technology to help make content more contextual and useful for both existing and new members.
Keep it local.
WSECU's membership is wide reaching. Every branch has their own culture that matches the community they are a part of. The website needed to keep this individual community spirit alive.
Design for Everyone.
To ensure the site is inclusive and useful for all of their members, it was key to make the experience seamless across every channel. The site also needed to be compliant with Web Content Accessibility Guidelines (WCAG) AA or higher.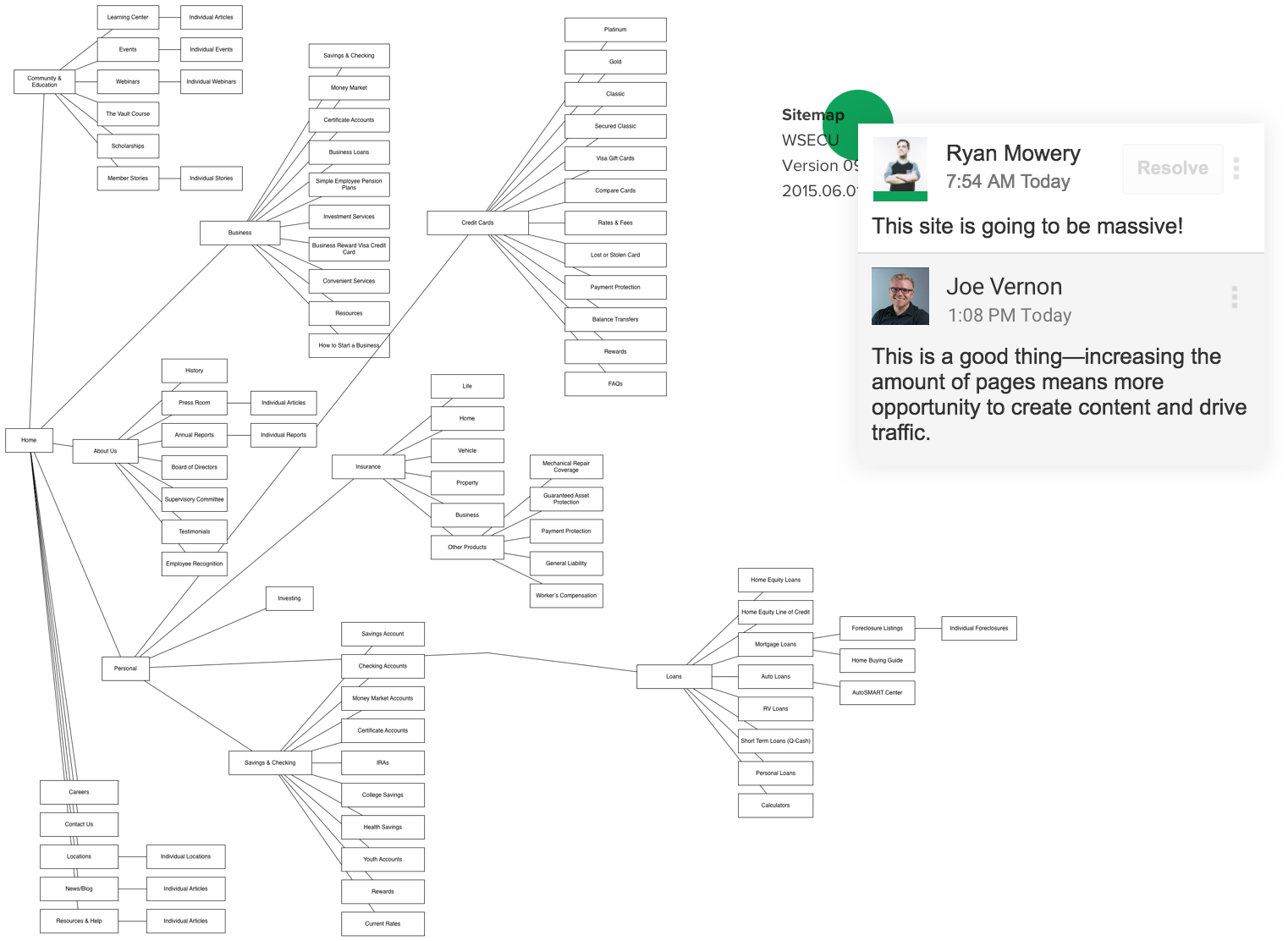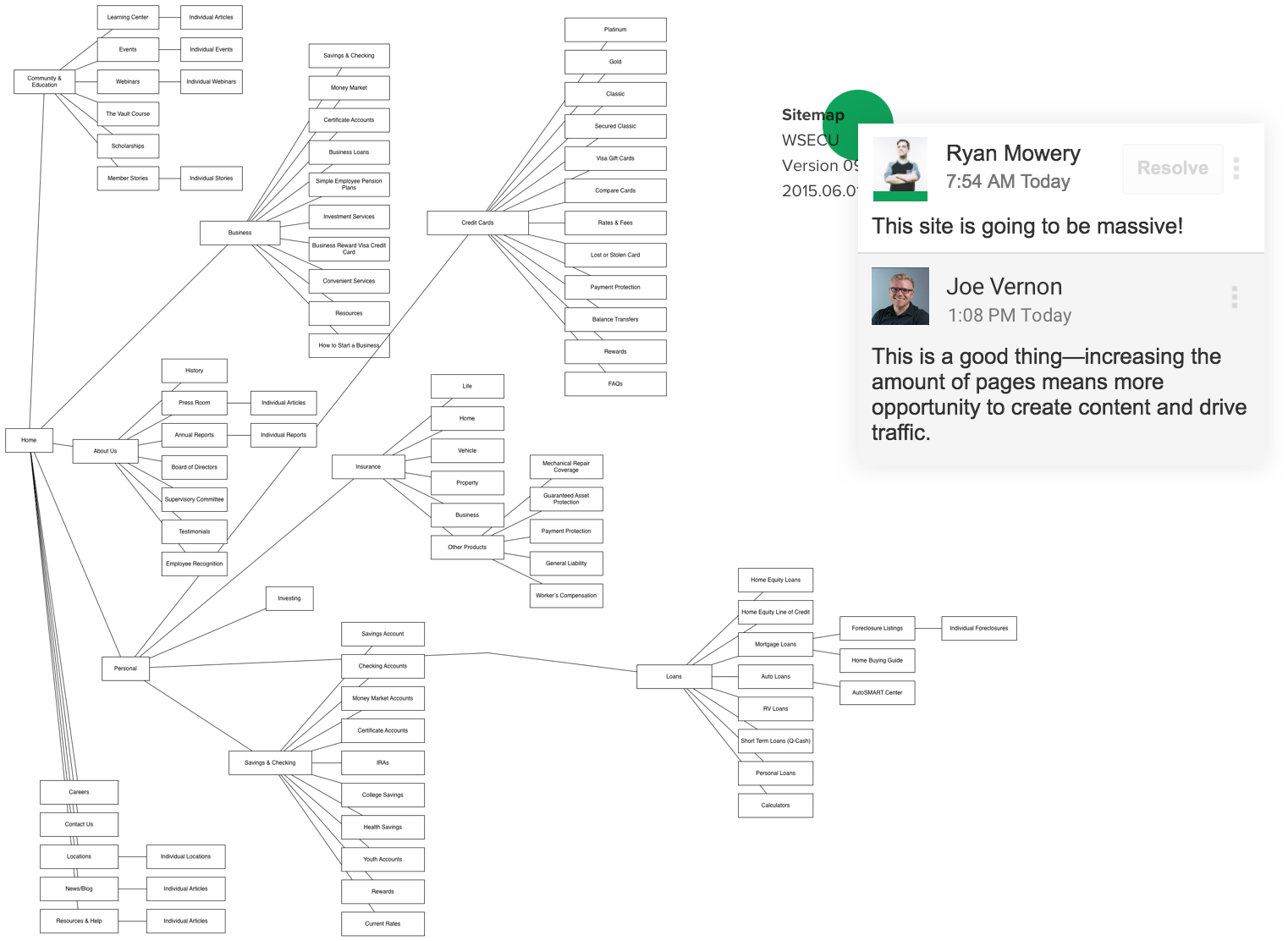 INFORMATION ARCHITECTURE
"Bad information architecture causes the majority of outright user failures." — Nielsen Norman Group.
This meant that our site's structure needed to be a solid foundation—as any mistakes would likely affect us down the road. We also created the site's structure in a way that would allow us to plan out usability tests without spending any time on design and development.
MOODBOARD
We created moodboards to help establish some basic compositional details and overall art direction. These served as a baseline for the visual design work.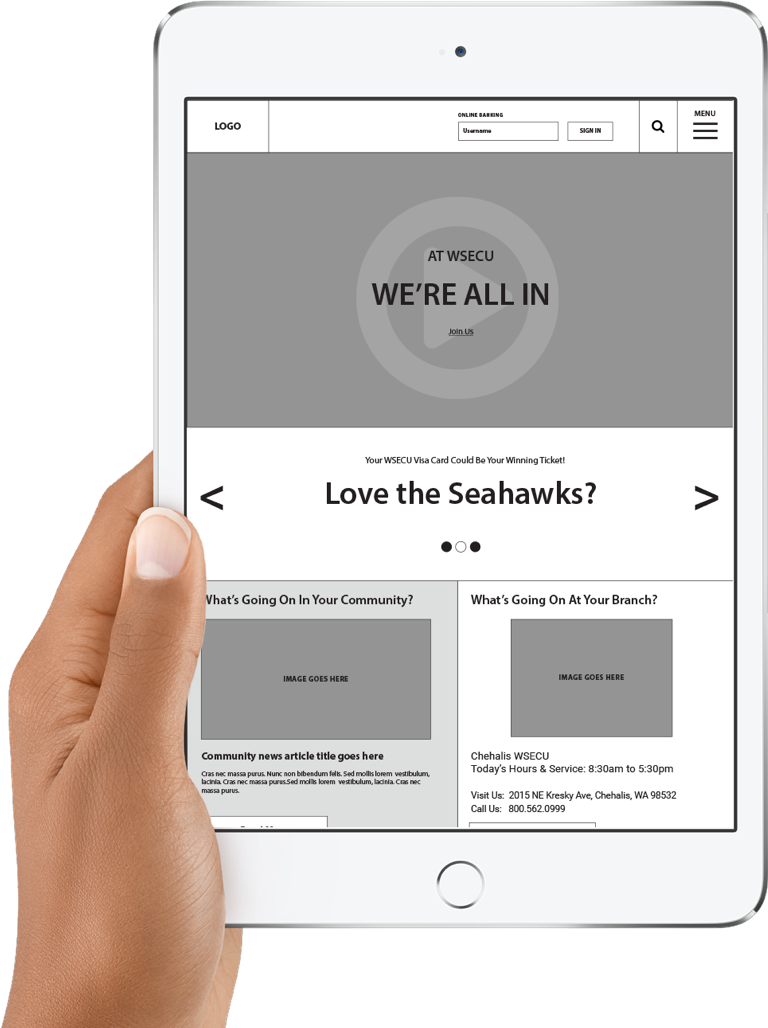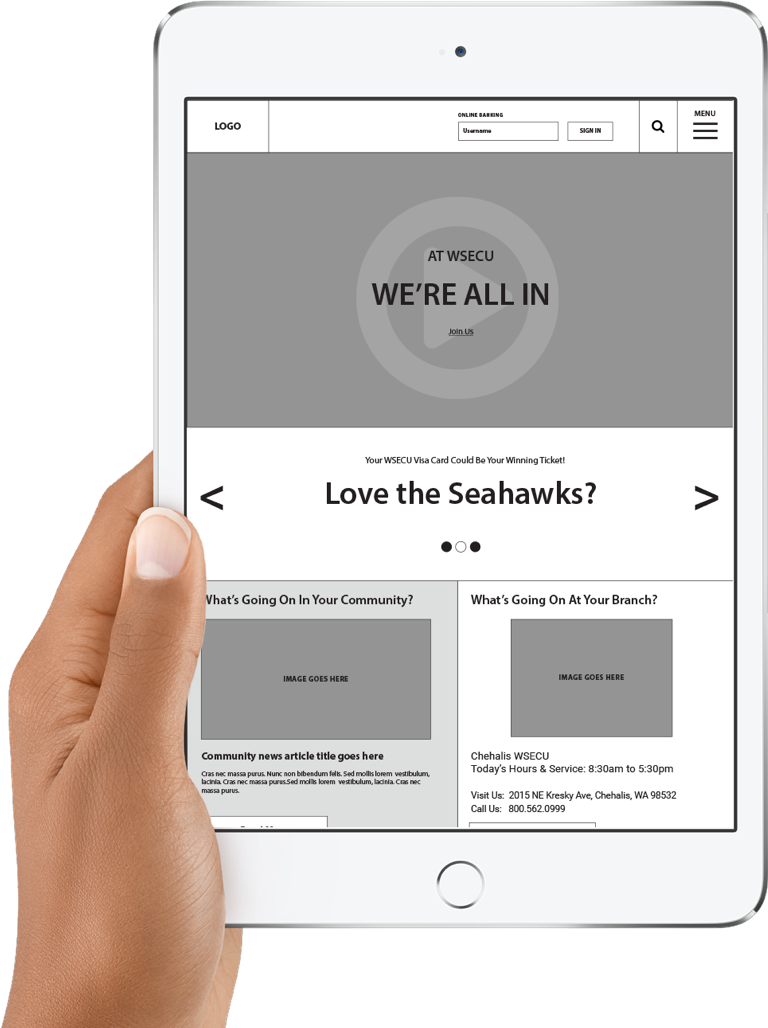 PROTOTYPES & USABILITY TESTING
I bias towards prototyping and often rely on testing to help make design decisions. Not leaving anything to chance, we partnered with a usability firm Blink UX, and tested two low fidelity prototypes.
A large desktop and a small mobile prototype were given to 22 in person users. We asked them about site navigation, labels, and where they would go to perform typical online banking tasks.
REFINEMENTS AND VISUAL DESIGN
After the usability testing helped us uncover and fix content and structure flaws, we moved confidently into the visual design phase. I worked closely with a front end developer to ensure that everything designed was above board, and developer friendly.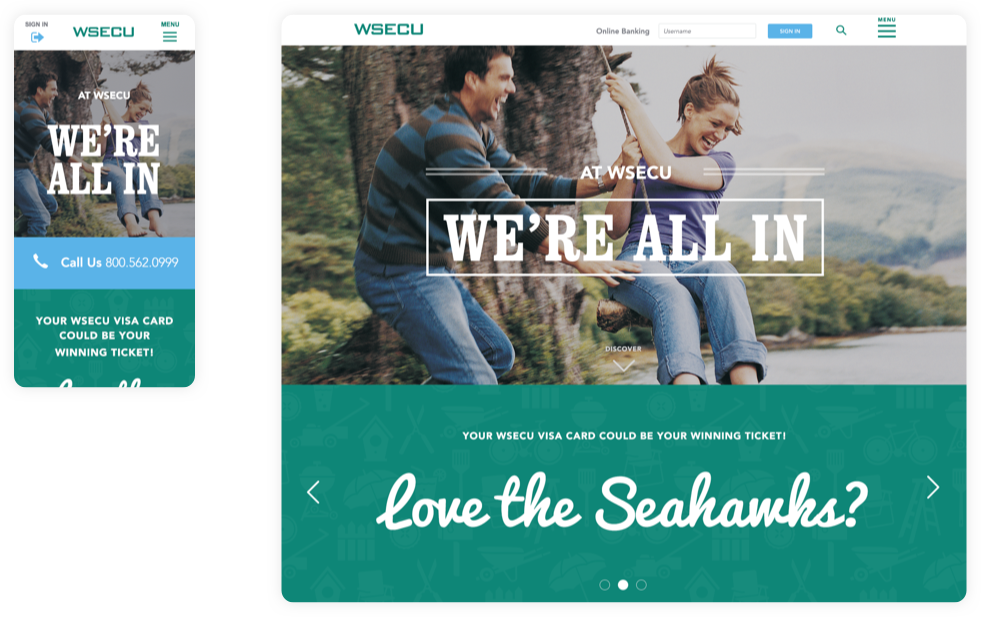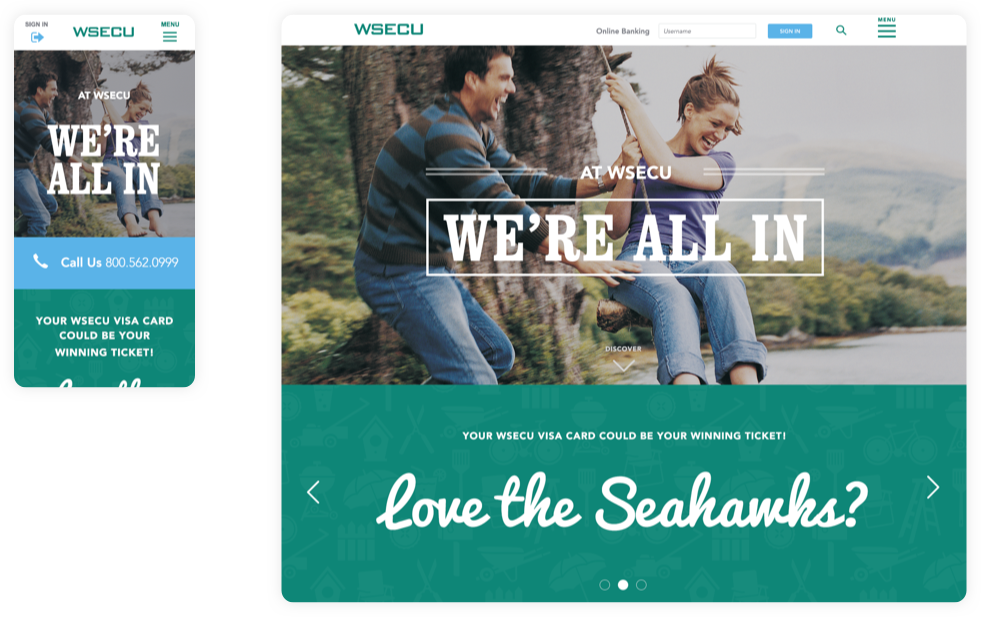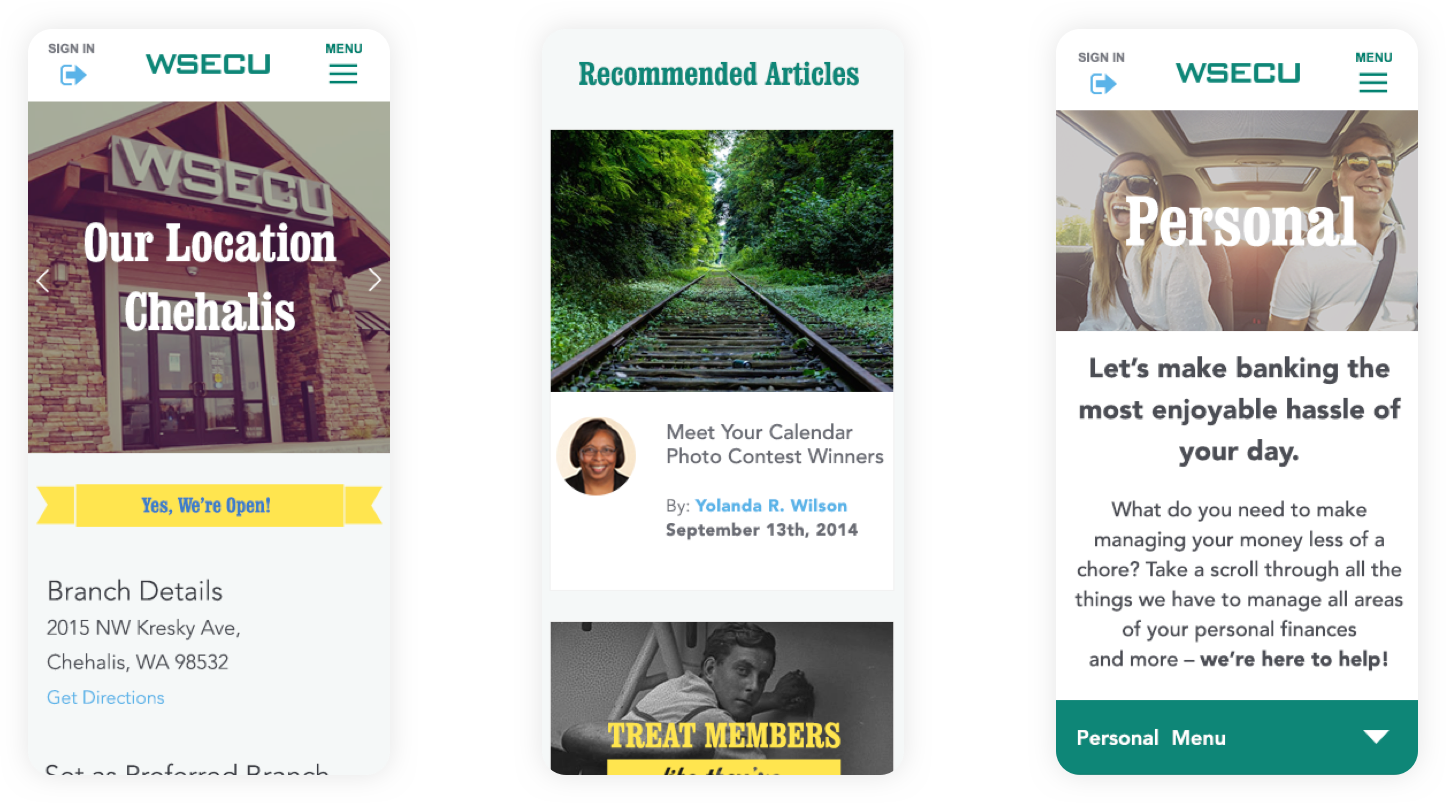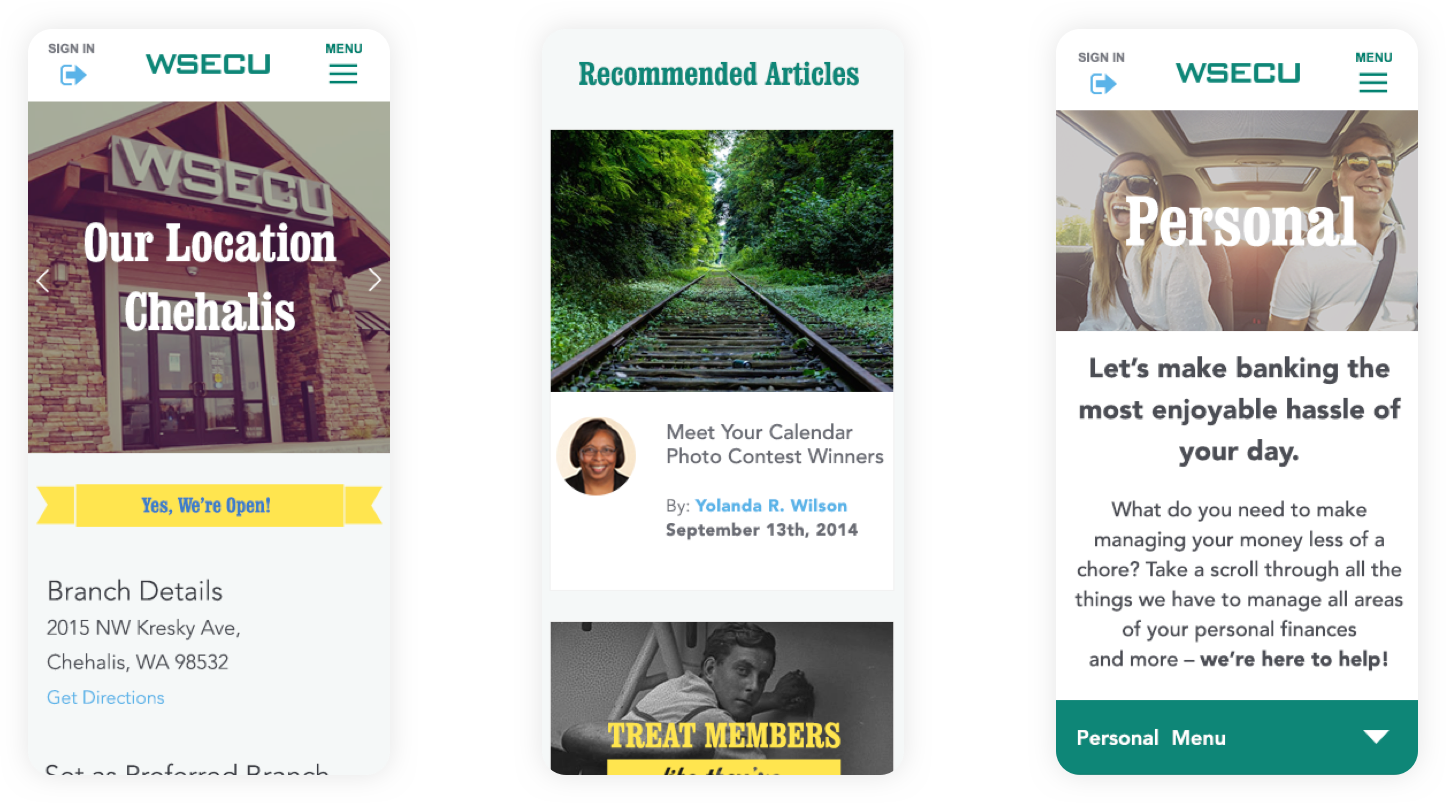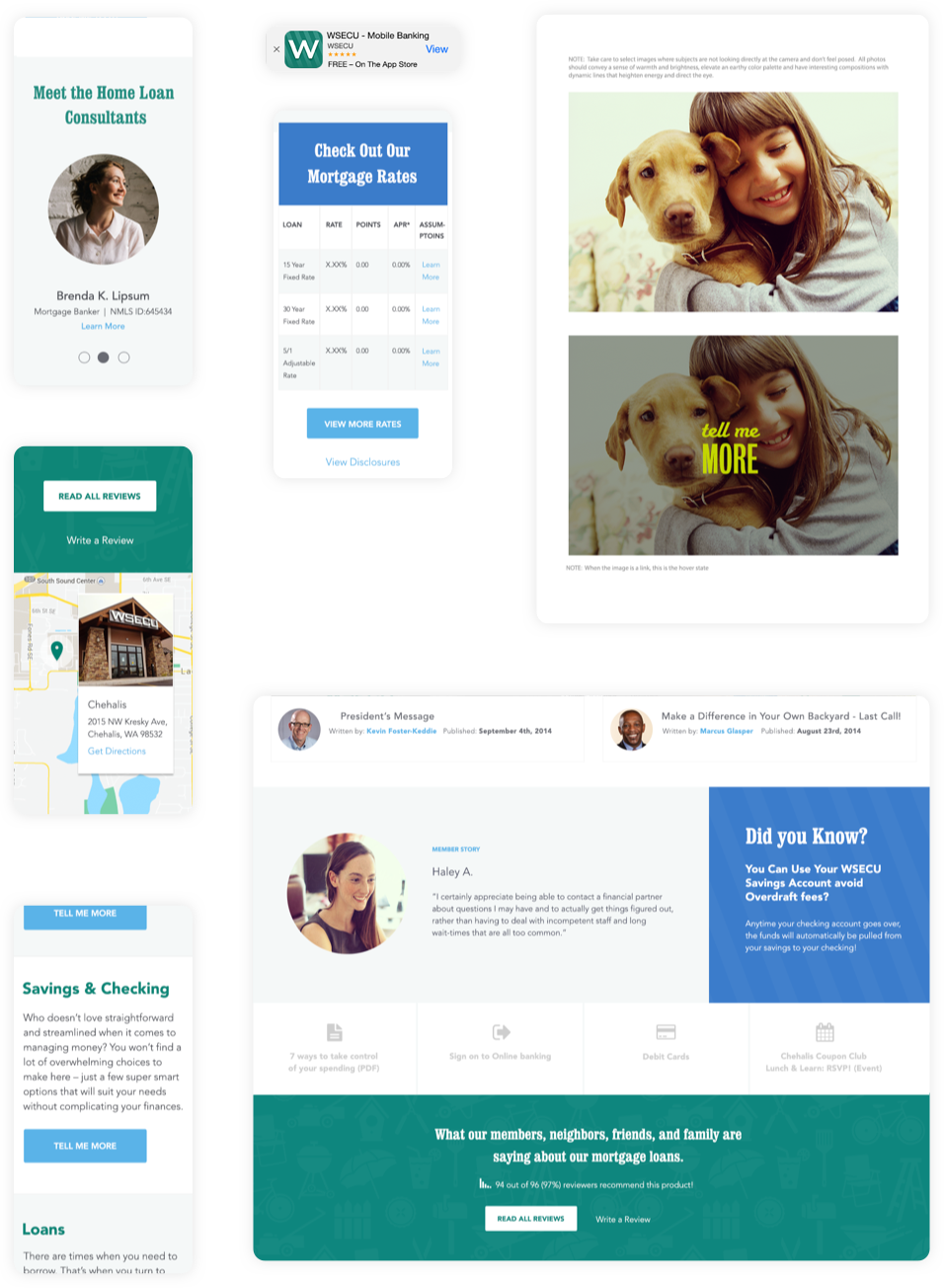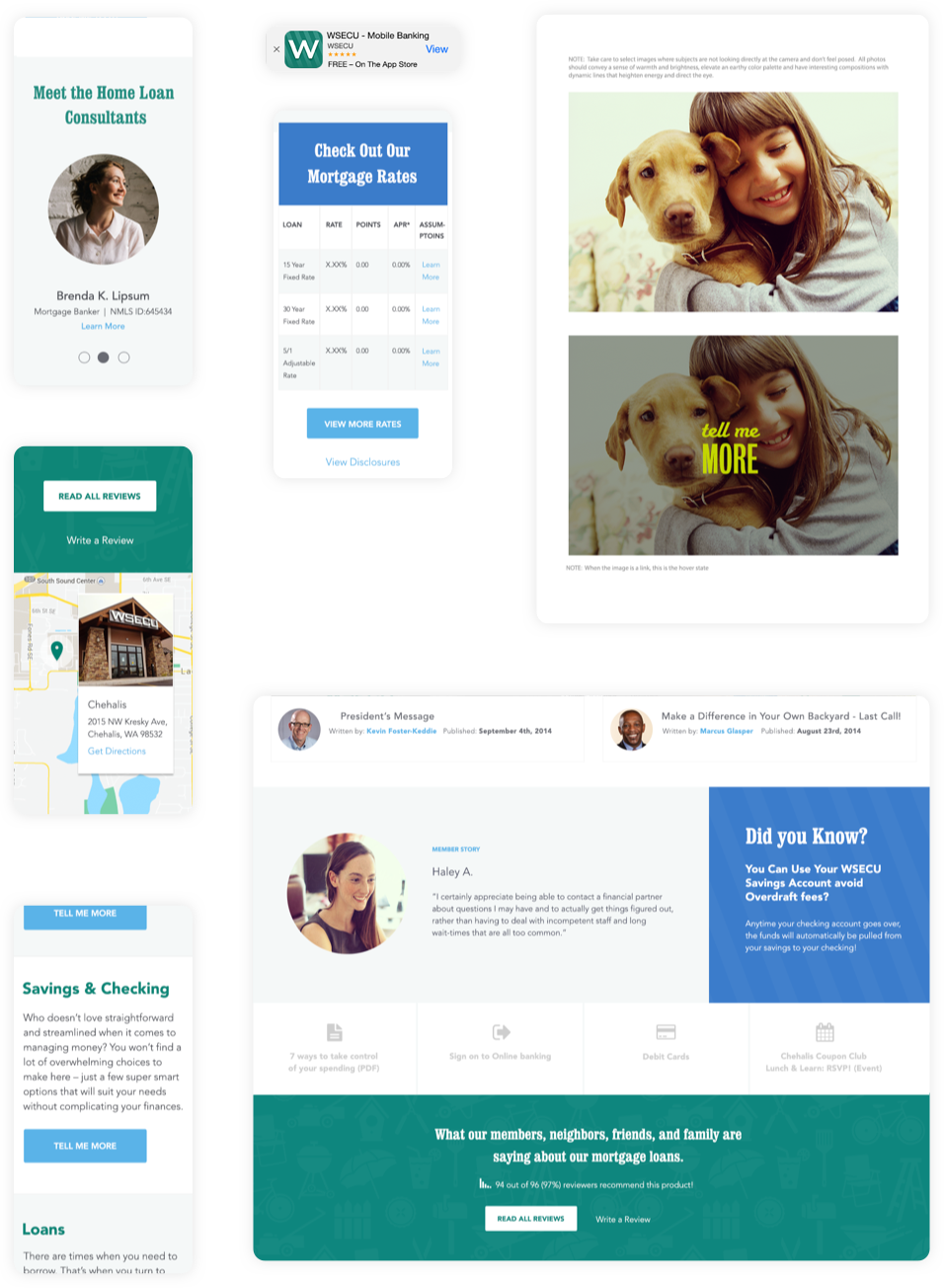 RESULTS
The final site is a beast. It's fully responsive and WCAG AA compliant. It was a major group effort spanning multiple agenices and teams. I made a lot of good friends during the project. After the website launched it went on to win "Mobile site of the year" at the Ingeniux User Conference.
You can read Gravitate's case study for a full read out of the project.