AGENCY: eROI PROJECT: EMAIL ROLE: VISUAL DESIGN
Stumptown Coffee Roasters
In late 2015, Stumptown re-introduced their coffee subscription service. As lead designer, I was responsible for conceptualizing, pitching, and delivering visual design work that communicated the passion and attention to detail that Stumptown puts into every cup of coffee.
I was excited to collaborate with the Stumptown design team and I was also keen to drink as much Hair Bender and Cold Brew as I could get my hands on—for research purposes.
PROJECT GOALS
Stumptown had a litany of goals for the project. We prioritized and developed a strategy around four objectives:
Sell Coffee Subscriptions
Highlight Simplicity and Value
Make Good Coffee Accessible
Help Last Minute Holiday Shoppers
STRATEGY AND EXPERIENCE PRINCIPLES
Don't try so hard.
Stumptown doesn't push their brand down anyone's throat. It is important for the designs to be relaxed, simple, and minimal. Every extra element competes for the user's attention.
Mind the inbox.
The holiday season is one of the busiest times of year for an inbox. The messages need to stand out against the onslaught of "deals, deals, deals" emails the everyone will be receiving.
Speak my language.
An email is one of the most personal digital experiences a brand can have with a customer. Make it contextual with segmented and appropriately-timed emails.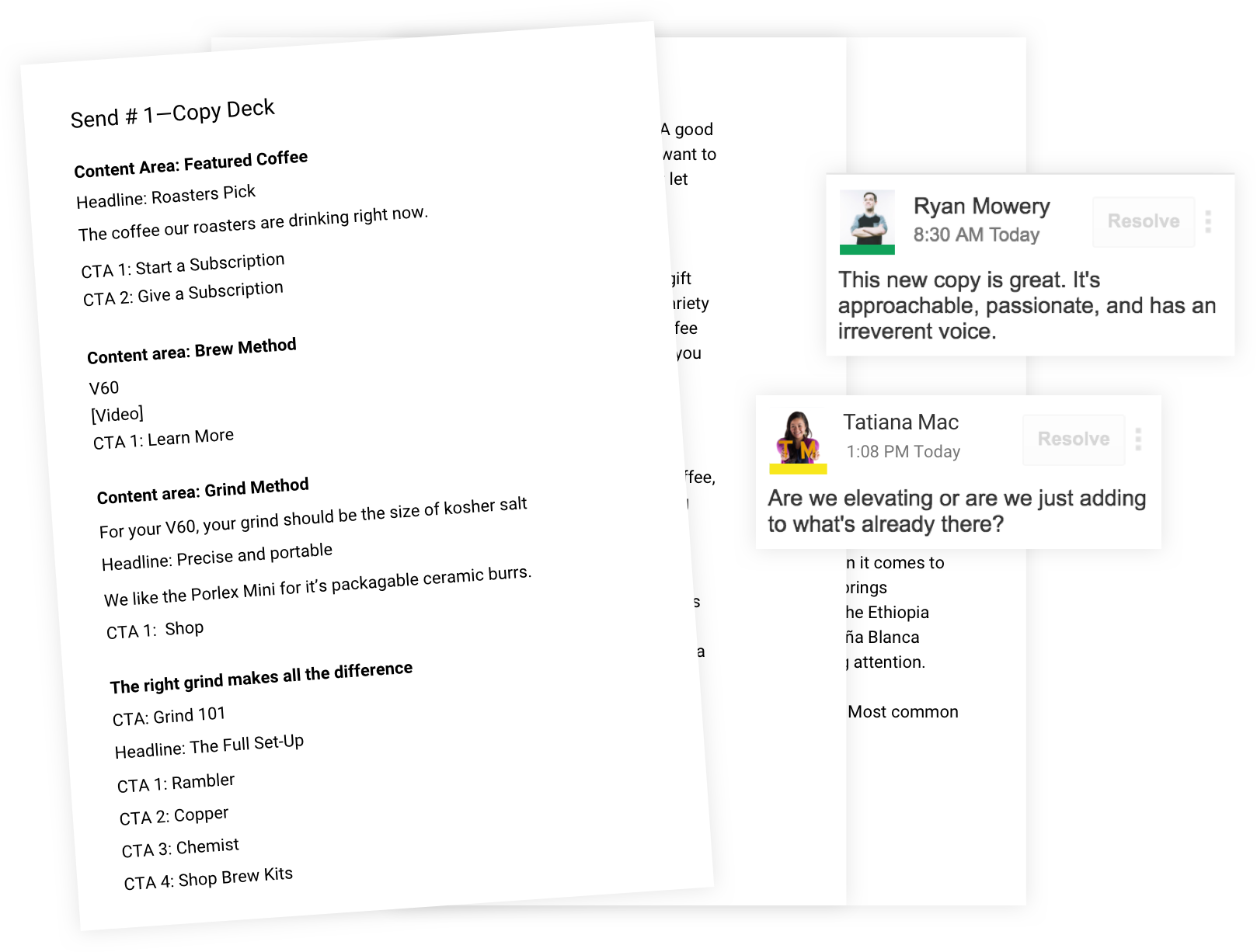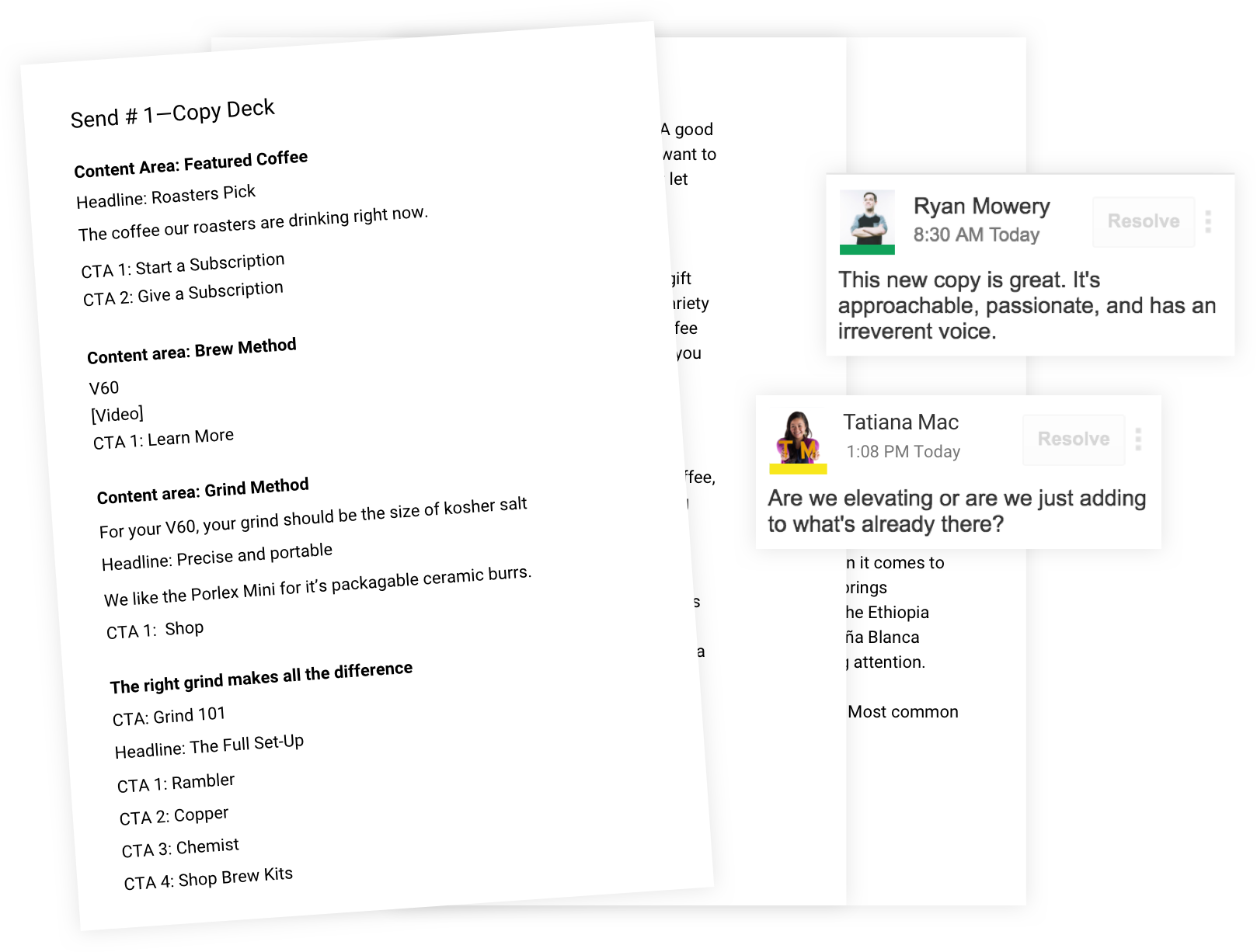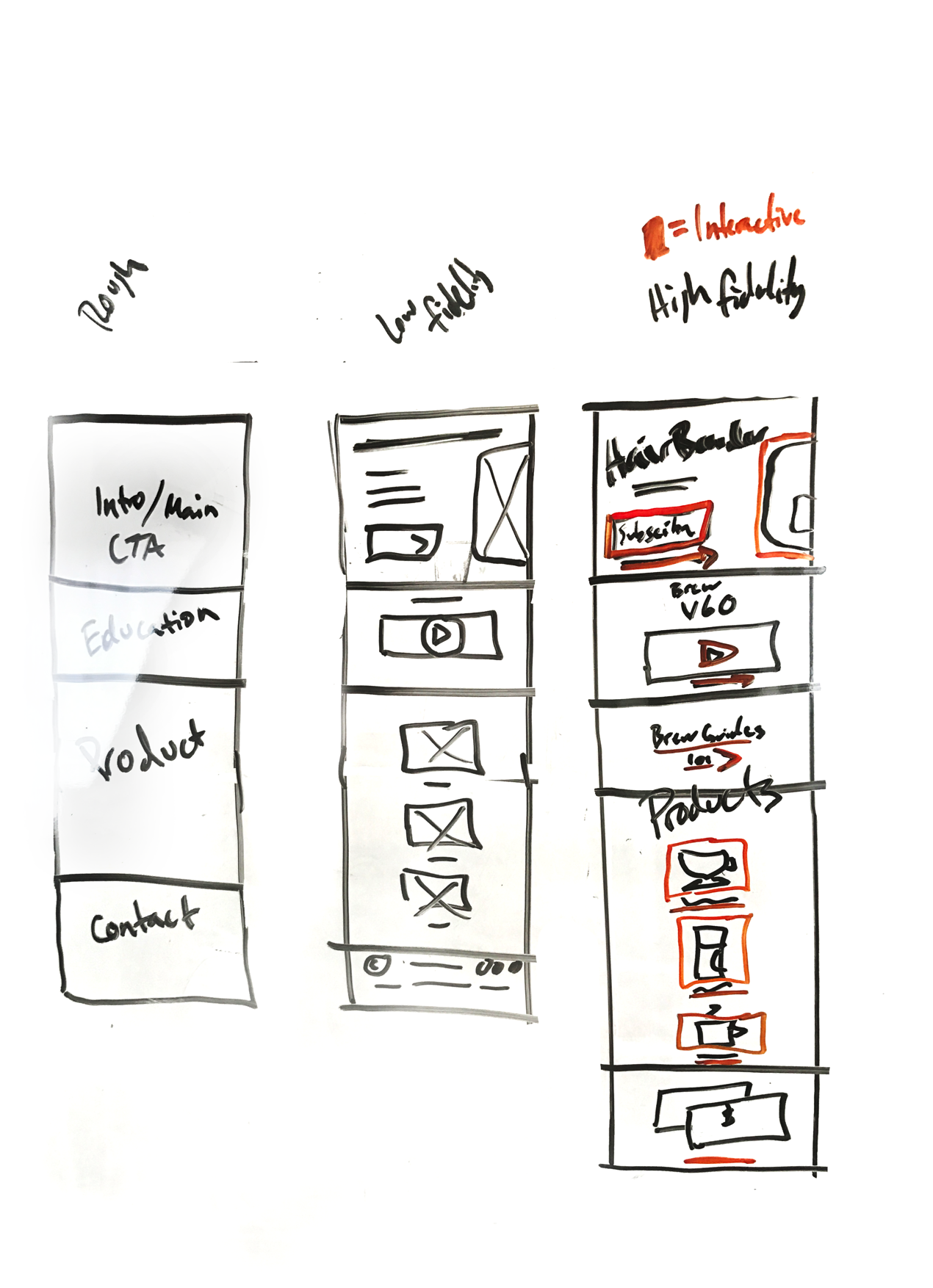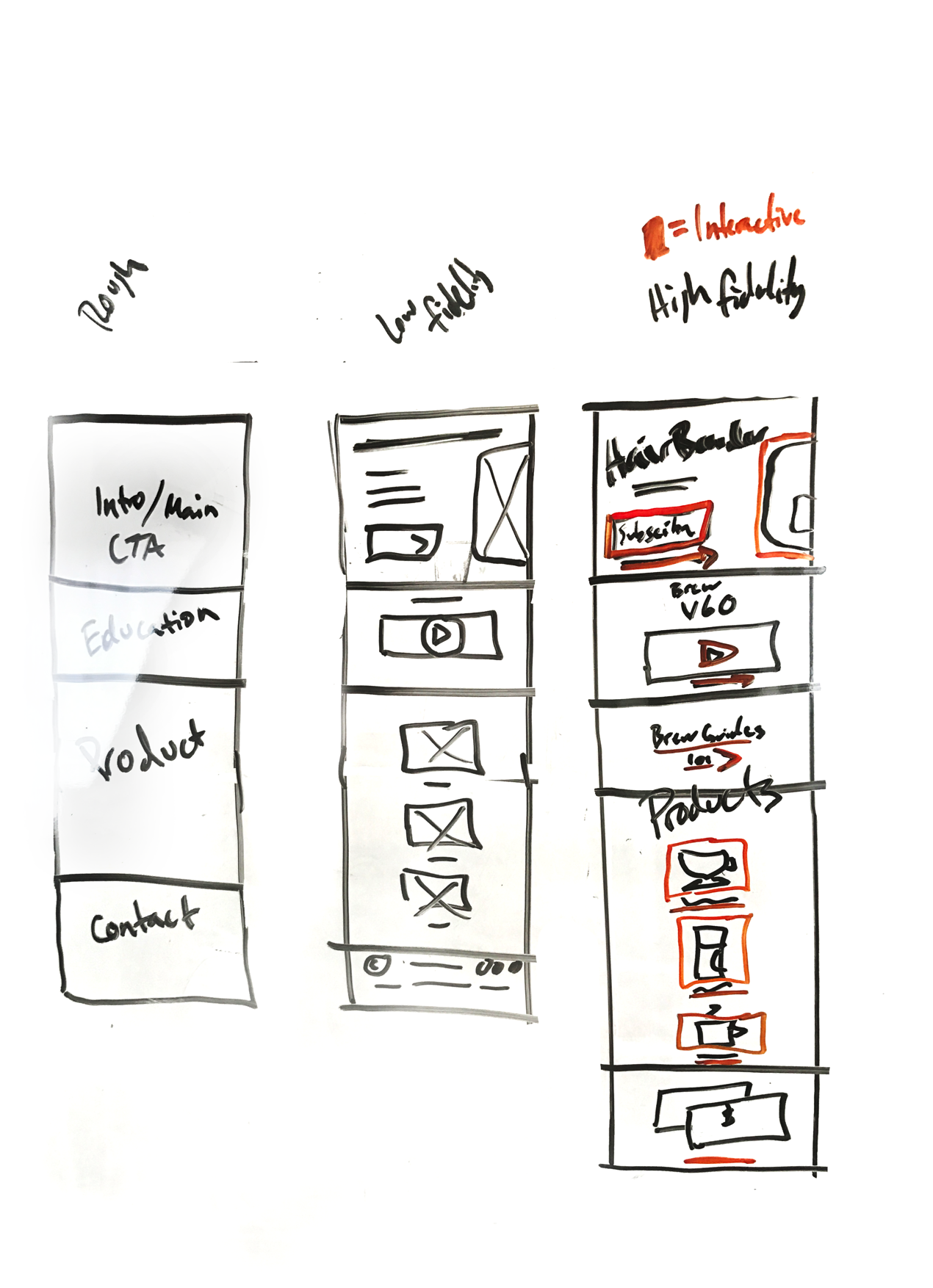 WIREFRAMES
A collaborative whiteboard session with the strategy and content teams produced the initial layouts. The process was iterative and with new each piece information each time the layout became more detailed.
VISUAL DESIGN
I worked very closely with Robin Clark, a talented multi-disciplined designer. All of the deliverables are a combination of our efforts.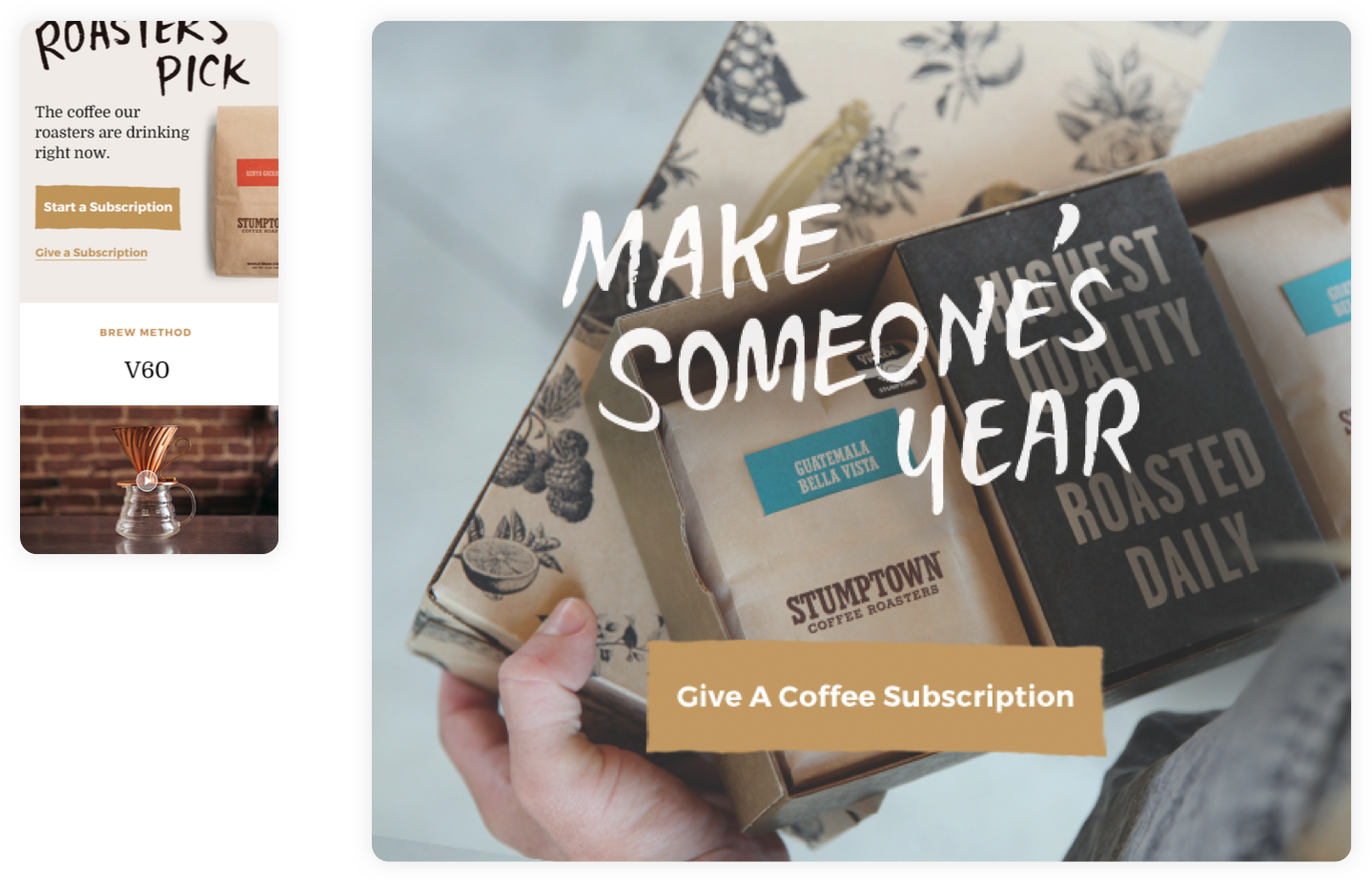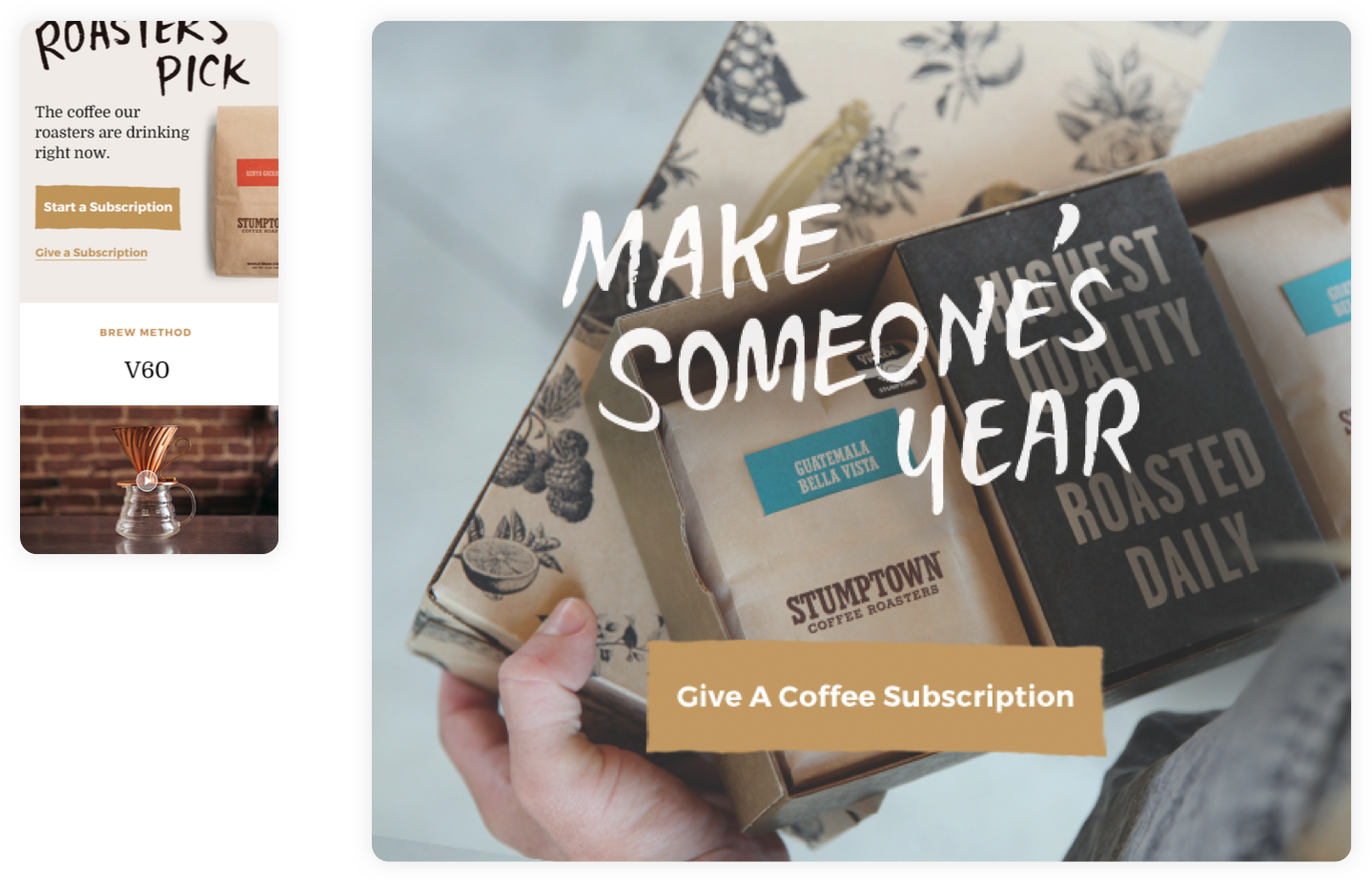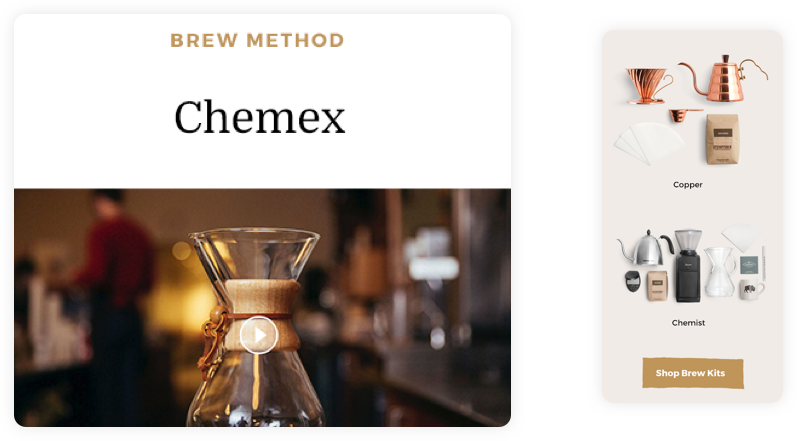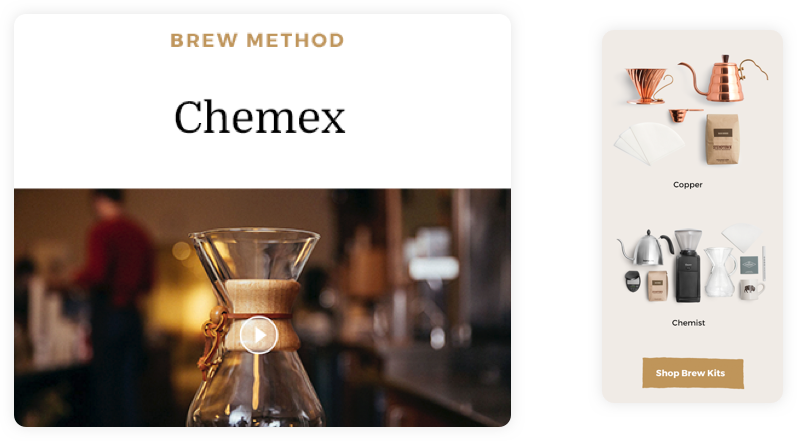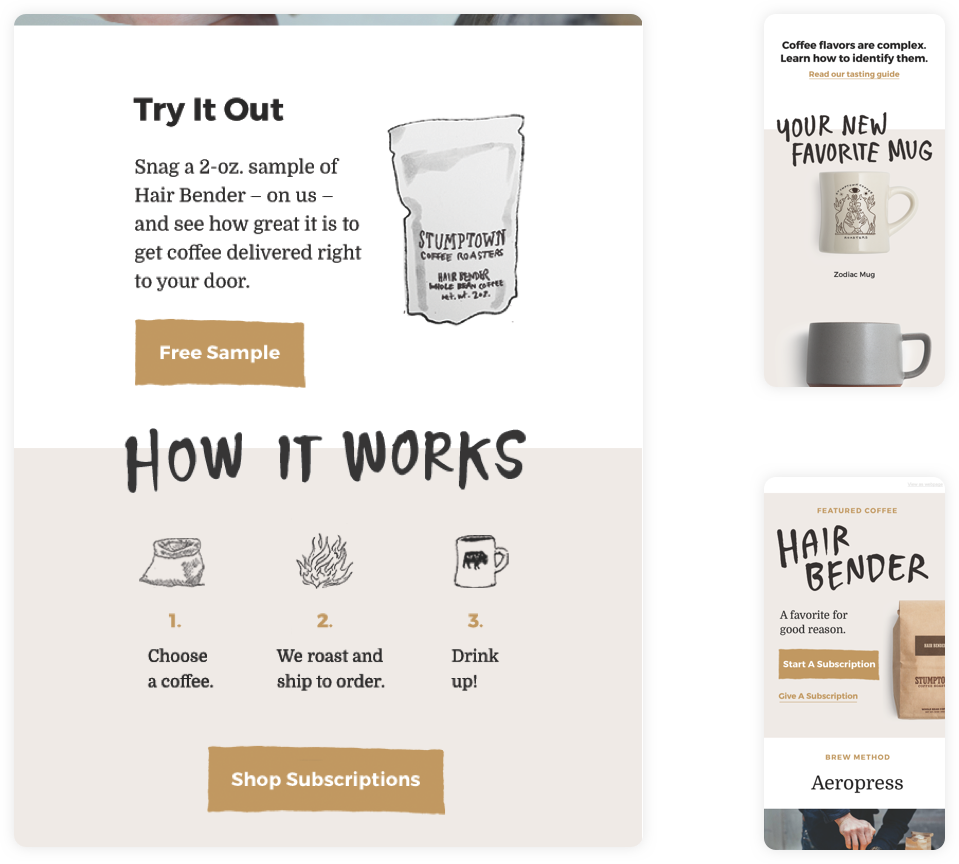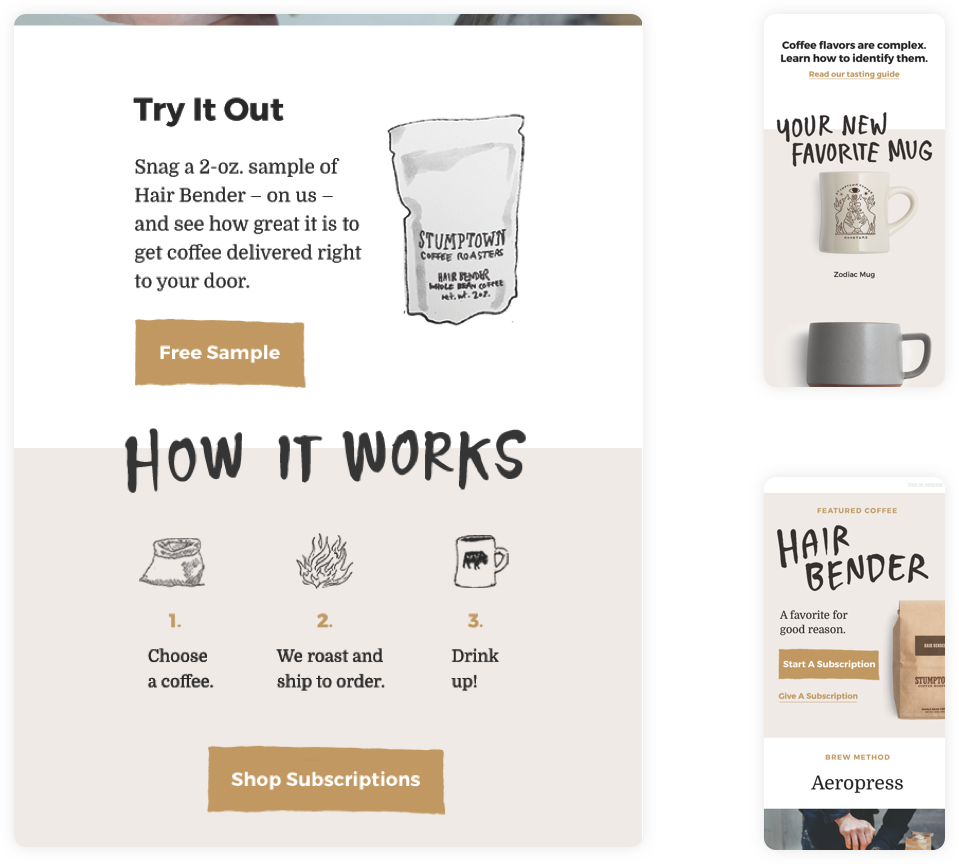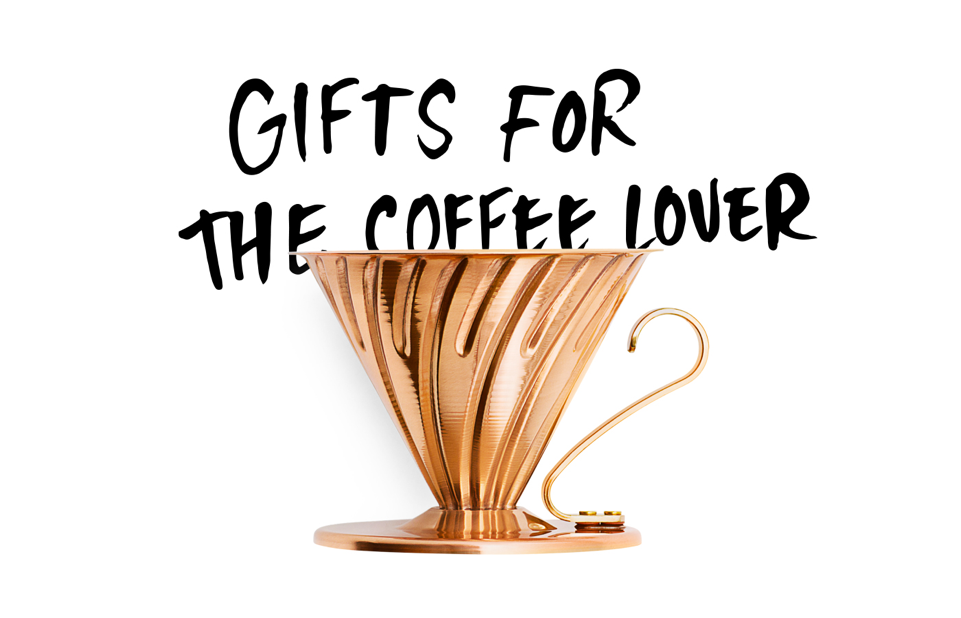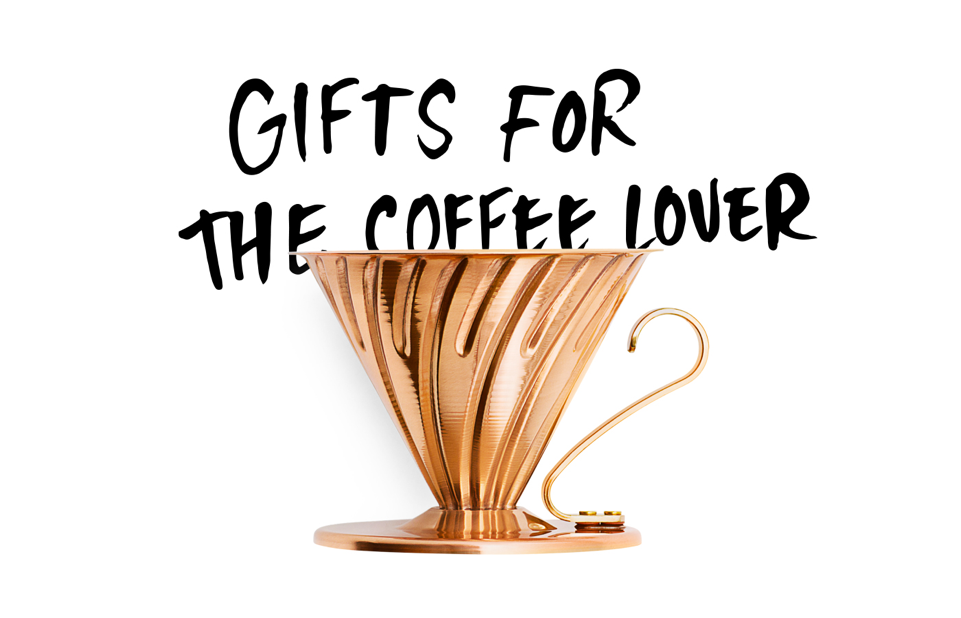 THE RESULTS
The campaign was successful in generating subscription increases (235% increase in subscription purchases during the campaign) and providing a ton of data on customer behavior and preferences. Through this work we also we identified key opportunities for streamlining the UX of the e-commerce section of their website.
You can check out eROI's case study for a full read out of the campaigns performance.