Hello! — I'm a designer living and working in sunny Portland, Oregon.
I believe in the power of ethical, inclusive, and considered Design. I'm endlessly fascinated by people and I love making things. I work with ambitious organizations and teams to create meaningful, scalable products and services. I'm happiest when fully immersed in strategy and execution. I like working with creative and technical teams, to solve complex problems. I have over a decade of experience doing this using systematic thinking and people-driven design methodologies.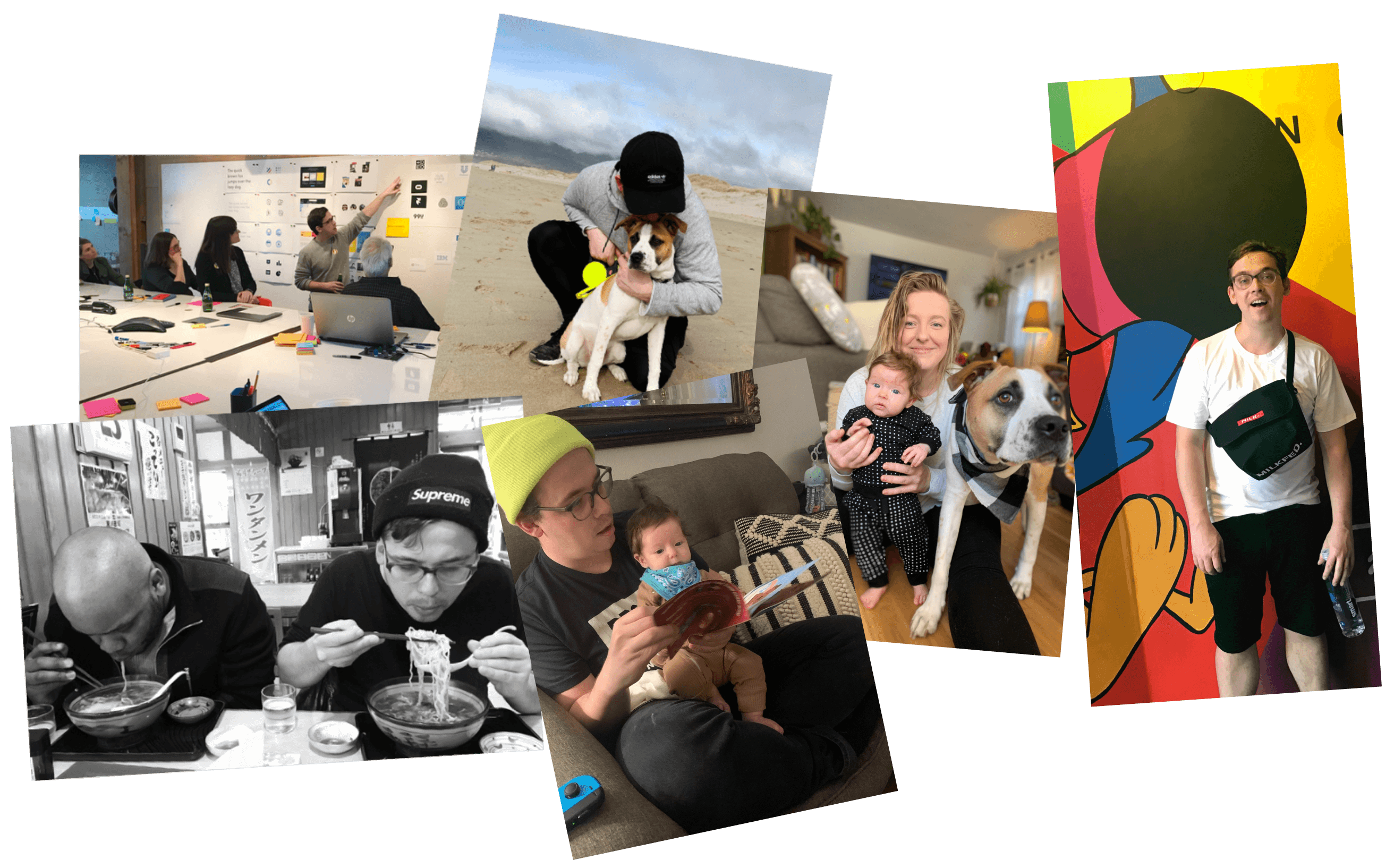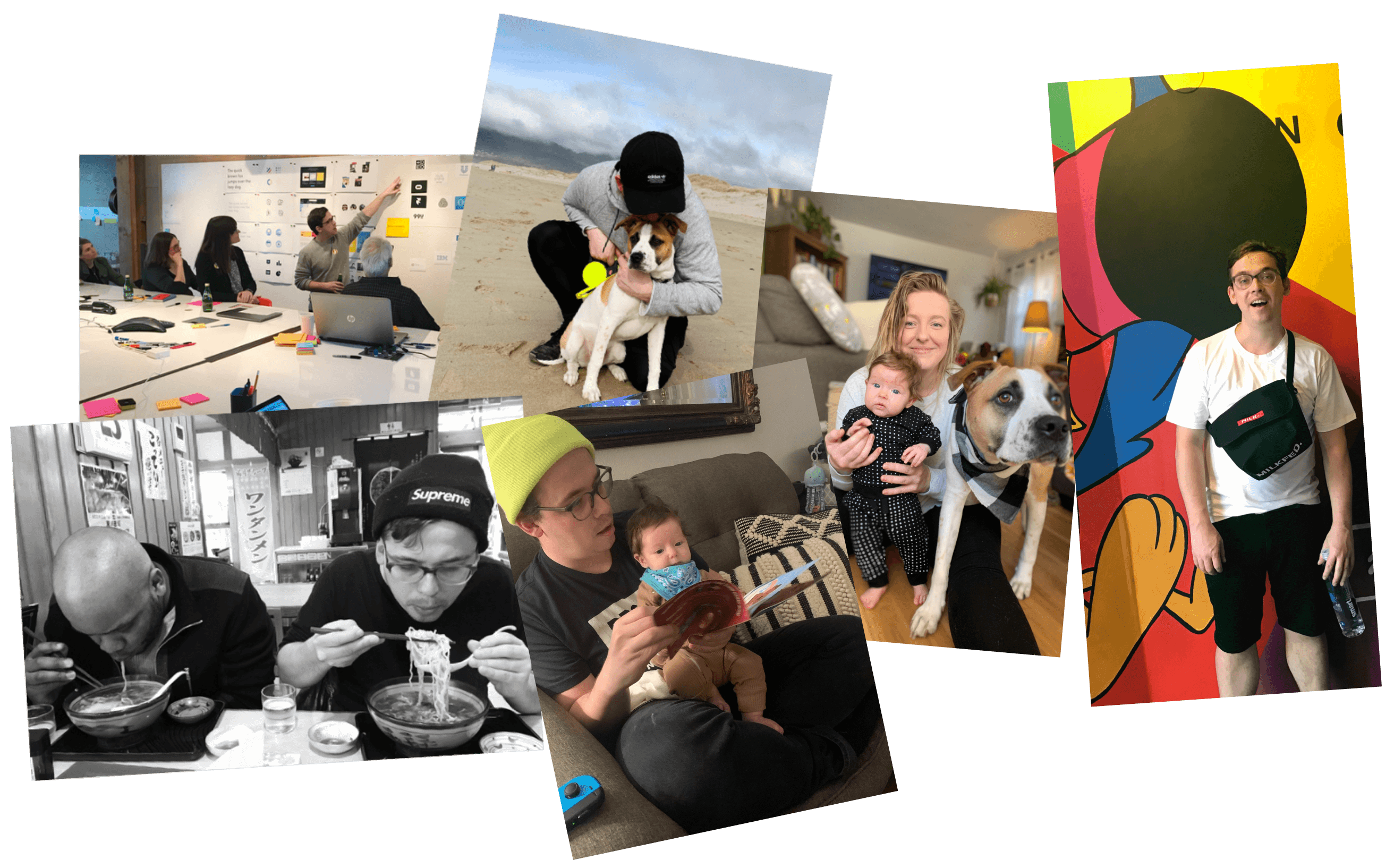 Skills & Experience I Bring To Work
Hands-on Interaction & Visual Design

UCD Methods and Design Strategy

Agile Design (Planning & Facilitation)

Provide Design Direction & Execution

Design For R&D, Web & Mobile App

Testable Hi-fi & Lo-fi Prototypes

Create Documentation

Facilitate Workshops

Journey Mapping

Building User Scenarios
Conduct User/stakeholder Interviews

Manage People & Teams

Move An Idea From Start To Finish

Working on a distributed team

Travel/Working on-site

Hybrid and Remote work Competent

Interest In Internal Committees & Initiatives

Strong Work Ethic

Strong Integrity

Strong Ethical Lens
Current Employer — Sendoso
Current Position — Lead Product Designer
Since 2022
Previous Employer — EY Design Studio
Previous Position — Design Director
2018-2022
Shooting my shot, in no particular order — If you're reading this and have a project, opportunity, idea, and/or a connection to any of the following topics, I'd love to chat. Coffee is on me.
01 - Spacefaring Civilization
Human beings are driven to explore the unknown and compelled to discover new worlds. While there is urgent work to be done on earth, I haven't given up on my childhood dreams to go to space.
02 - Disney & Pixar
I believe in the power of authentic storytelling. Action, adventure, heroes, villains, love, loss - Disney and Pixar tell stories about the core truths of life that are jam-packed with humanity and shape our lives and leave a lasting impact.
03 - Voting Rights
In the last 12 years, states across the US have passed 1000's of measures to make it harder for people — particularly black people, the elderly, and people with disabilities — to vote. I want to help build a truly egalitarian, multi-racial democracy.
04 - Hip Hop
Before I fell in love with design, I fell in love with Hip Hop music. The variety and depth of the subject matter, the wordplay, lyrical agility, multi-syllable rhyme styles, and the unapologetic emotion communicated is unlike anything else in this world. Rappers bring words to life. I want to contribute meaningfully and I want to see the culture prosper.
05 - Vinyl Figures & Collectibles
You could call these "Designer Toys." They're a cross between sculpture, conceptual art, and action figures. I grew up on cartoons, giant robots, monsters, and Sci-fi movies. I am still enamored with these pieces and I add new exciting pieces to my collection regularly.
06 - Digital Loneliness
"We're alone together." We live in an era of unrivaled connectivity and convenience. Paradoxically, we're also equally disconnected and isolated from each other and our environment. We are hardwired for connection. I want to explore the intersection between mental health, technology, and design.